Presenting ASUS Zenbeam Latte L1 Portable LED Projector, this lightweight and extremely portable device helps you delve deep into cinematic visuals on the go. It brings the magic of the big screen into its cute coffee cup like structure. Welcome to the world of boundless imagination, uninterruptible entertainment, and vivid visualization of all your ideas. Portable projection allows you to walk with your world changing ideas into your pocket, sharing them with the world on cue, effortlessly. Hang tight, as we explore all the features & specifications of this amazing projector and see if it is worth all the hype that it has created in the market.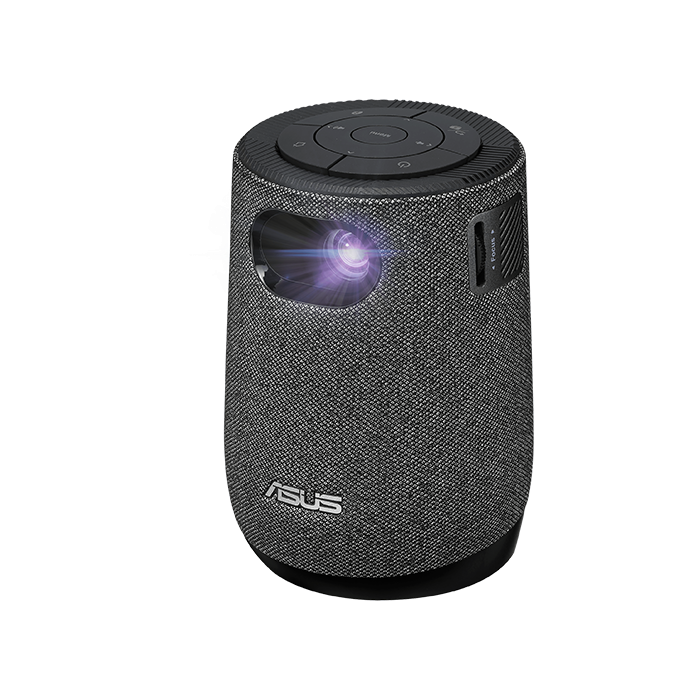 Features of ASUS Zenbeam LED Projector
The New Statement of Style: Zenbeam Latte is not just a projection device, it is rather a statement of sophistication among the users. It is the world's first projector that has a textured fabric aesthetics. It has also bagged many design awards and can fit in all types of interior decor with ultimate ease.
Unhinged Entertainment:
This projector comes with LED projection technology along with 300 Lumens of Brightness and 720 p native resolution. Immerse into your favorite content and stream in vivid colors and brilliant clarity. The projection size ranges from 40"-120" when projected from a distance of 1 meter & 3.2 meters respectively.
Convenient Connectivity Options:
Zenbeam Latte L1 is equipped with several connectivity options that range from HDMI, USB, and SD cards. Additionally, it provides wireless mirroring from tablets, smartphones and other devices via bluetooth or Wi-Fi. In-built Android TV interface also allows users to stream content from various OTT channels like Hulu, Netflix etc.
Immersive Audio Experience:
Enjoy the symphony of the Harmon Kordon Speakers, designed to leverage the most out of the fabric texture. It comes with three specific modes for the users, namely: Movie, Music, & Gaming. All three modes provide the highest quality audio in the activities they are named after.
Perfect Traveling Companion:  
Enjoy long hours of running time on a single charge. Zenbeam Latte L1 flaunts a 6000maH battery that lasts up to 3 hours. Wrap your projector in a carry pouch and set off for your journey without worrying about entertainment on the road.
Kid-friendly Streaming:
Users can compile a playlist of the videos that they want their kids to watch. Video Links feature ensures that youtube doesn't play any other video other than the recommended playlist. This projector also reduces the exposure to blue light to a great extent.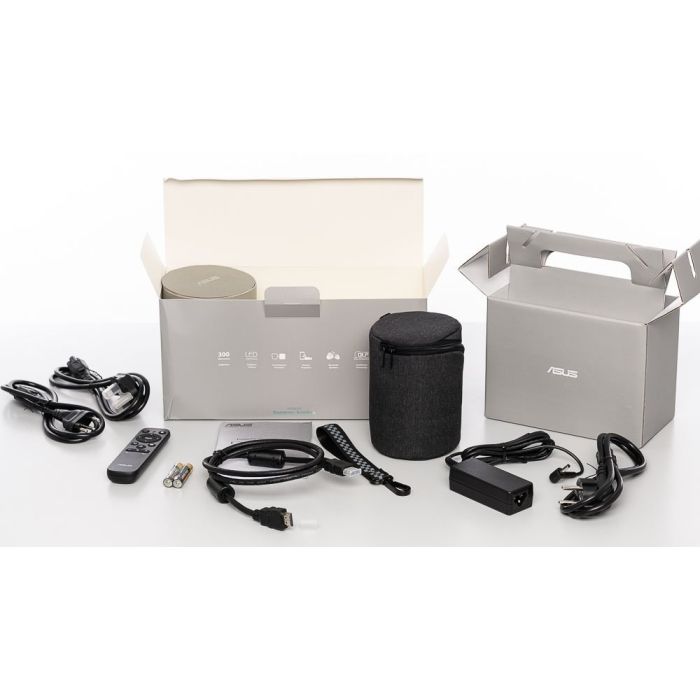 Tech Specifications of ASUS Zenbeam Latte L1 LED
| | |
| --- | --- |
| Display Tech | DLP |
| Audio Output | Yes (Harmon Kordon) |
| Resolution | 1280x720 (HD) |
| Throw Ratio | 1:2:1 |
| Wireless Projection | Yes |
| Battery | Up to 3 Hours (Max) |
| Price | Rs. 97,500 (Buy Now) |
Applications of ASUS Zenbeam Latte L1 LED Projector
The versatility and the specifications of the Zenbeam Latte L1 allows users from different professions having different hobbies to interact with the device and use it for multiple tasks. Some of the common applications of this projector are listed as below:
Business Professionals:
From delivering immersive presentations, workshops, training sessions to hosting virtual meetings, this projector has got your back. Users can enhance the impact by projecting their meetings on a larger screen for better collaboration. The visual aids can also help during the online training sessions.
Academic Usage:
Zenbeam comes loaded with so many features that it can be extremely useful for the classroom. With high definition clarity, immersive audio and vivid visualization, students will be able to have a great learning experience and teachers can help their students understand the complex concepts without much hassle. Furthermore, this projector can also enhance the Distance Learning Experience for students based far away from their alma mater.
Home Entertainment:
Are you hosting the next Game-Night for your squad? If yes, ASUS Zen beam is a must buy for you. With this projector on your study table, and your squad members ready with their consoles, immerse yourselves into a gaming experience you'll forever remember. If you're not a gaming enthusiast but like to watch movies, or sports. Again, this projector is a must have for you.
Artists & Designers:
Zenbeam L1 is a go to projector for people who wish to create intricate pieces of art. Besides, this can be a great tool for artists to showcase their portfolio to clients and prospects. Designers commonly use this device for displaying their designs for better and bigger impact on their clients.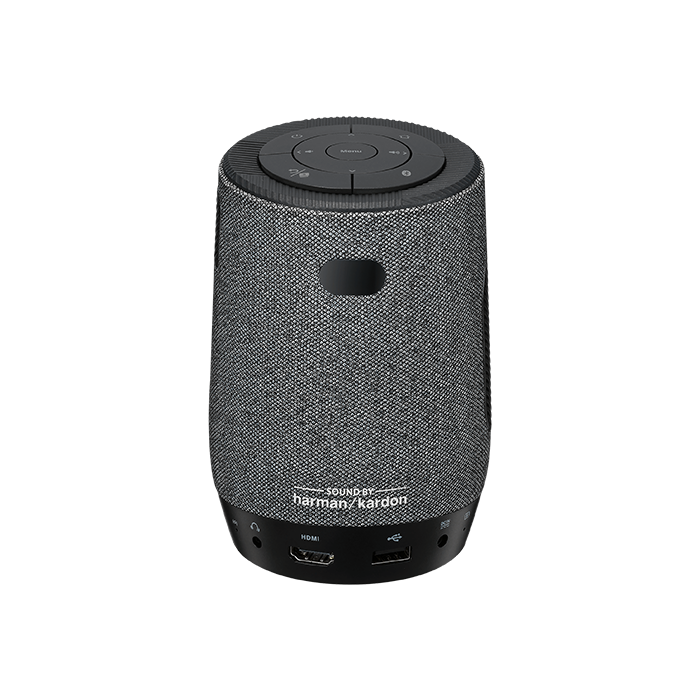 Conclusion:
ASUS Zenbeam Latte L1 LED projector is truly a versatile and portable device that is suitable for people of varying ages, hobbies, and professions. The stylish design and captivating visuals and ever lasting LED life makes it a primary choice among the users. Further useful features are easy connectivity options, Harman Kardon Speakers, durable battery life and more. Bring home one of these and add more to the fun moments with your friends and families.